PHILOSOPHY
What qualifies as a "historic project" can take
different forms. It could involve the use of
Historic Tax Credits administered by the National
Parks Service, or it could be efforts to preserve a
treasured local landmark.
In either case, WEAVERCOOKE understands the
sensitive issues associated with rehabilitating and
renovating aged structures. Whether we're
converting historic office and bank buildings into
boutique hotels or transforming vacant schools
and mills into much needed housing for seniors,
each project's challenges are similar, yet distinct.
Whenever a project is utilizing Historic Tax
Credits, it is vital for developers, designers and
builders to be suited to navigate the Park
Service's processes. Full scale models are often
required to assess the visual impact of new
portions of construction compared to existing.
Mock-ups of various materials and assemblies
may be needed for pre-approval in order to
ensure historic accuracy.
In the end, the historic property is more than an
"asset" in the hearts and minds of
WEAVERCOOKE, the developer and the
community: it is a proud investment in the past
and the future.
OUR EXPERIENCE
Renovations and adaptive reuse projects can be
more complicated than new construction,
particularly when a facility is extremely old.
WEAVERCOOKE encourages and participates in
extensive investigation of a building and its systems
in the early stages of design to locate concealed
conditions early in the process and find creative
solutions. This is especially true with buildings using
historic tax credits, where developers will need to
follow guidelines that protect the building's
historical integrity.
WEAVERCOOKE has in-house capabilities to
digitally scan existing buildings and create 3D files
for use by the development team. Additionally, our
scanning and Building Information Modeling
capabilities allow us to assist the various design
disciplines with coordination. We learn up-front
what we're dealing with, and preemptively
eliminate significant change orders.
Our company has developed relationships with
trade contractors who are adept at working with
materials and methods from bygone eras, allowing
the approval of mock-ups as well as the permanent
construction to be done faster. Early award of some
trades can be advantageous in order to obtain Park
Service approval in time to allow for normal
construction sequencing and avoid delays.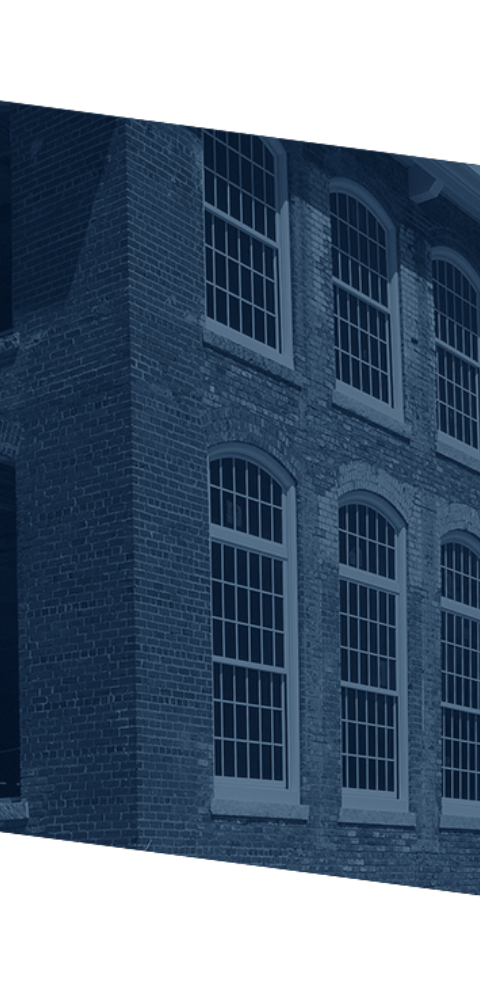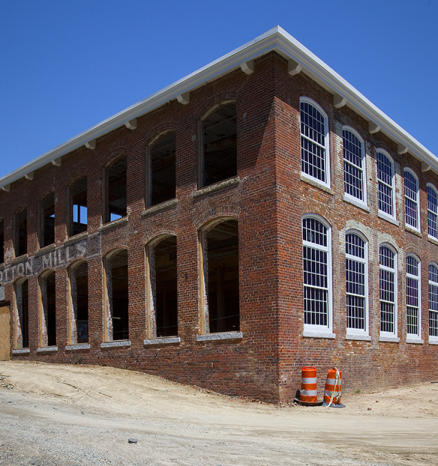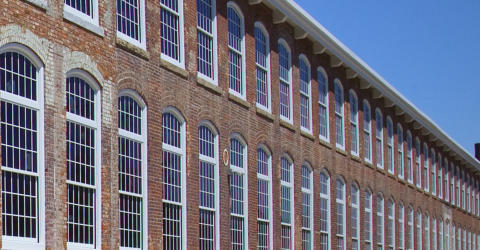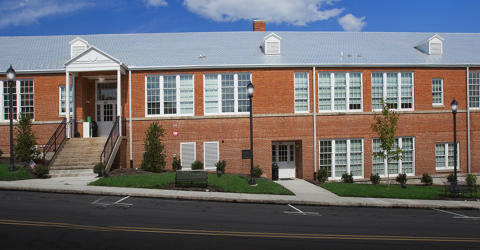 Historic Wilkesboro
School
Historic Renovation in Wilkesboro, NC
The Historic Wilkesboro School features 41
affordable apartments, several offices, two meeting
rooms, and a community room. The two-story 13,500
square foot school itself was renovated to provide
nine apartments, several professional offices, two
meeting rooms, storage space and laundry facilities. A
31,500 square foot addition was constructed to
provide the space for the remaining 32 apartments,
with walkways to connect the two buildings to one
another. The school is on the National Register of
Historic Places.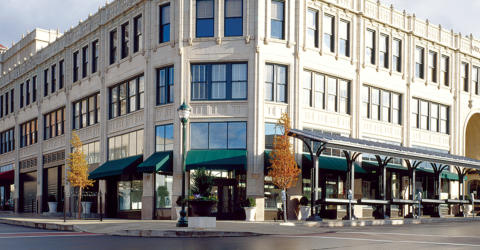 The Grove Arcade
Historic Renovation in Asheville, NC
This project involved an extensive renovation of
the 270,000 square foot, 6-story Grove Arcade
building in downtown Asheville. The building was
originally constructed in 1929 as a retail arcade
with offices above. Nothing less than a painstaking
effort to each and every detail was required in
order to renovate the building with the expected
results into a public market with office space and
47 luxury apartments. Special care was taken
throughout the construction phase to not damage
any of the existing intricate features of the
building. The Grove Arcade is listed on the
National Register of Historic Places.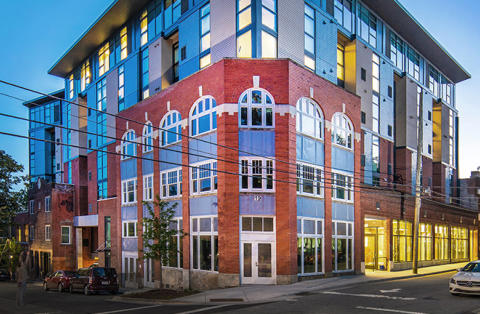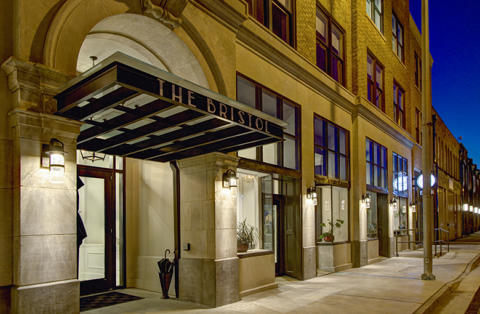 Eagle Market Place
Historic Renovation in Asheville, NC
Click here to learn more about this adaptive reuse of
three historic buildings into a mixed-use, mixed-
income development in downtown Asheville.
The Bristol Hotel
Historic Renovation in Bristol, VA
Click here to learn more about this adaptive
reuse of a historical office building from 1925
into an award-winning boutique hotel.




Revolution Mill
Historic Renovation in Greensboro, NC
WEAVERCOOKE and CT Wilson provided
construction services for renovations at
Greensboro's historic Revolution Mill. Revolution
Mill was first built in 1898. WEAVERCOOKE
replaced the floors as well as the windows of
Revolution Mill, which had been standing empty
since 1982, creating a shell that the client could turn
into either office space or housing units. Some areas
of the building were demolished and entirely rebuilt.
All work on the renovations of the building were
done within strict limitations to keep it on the
National Registry of Historic Places.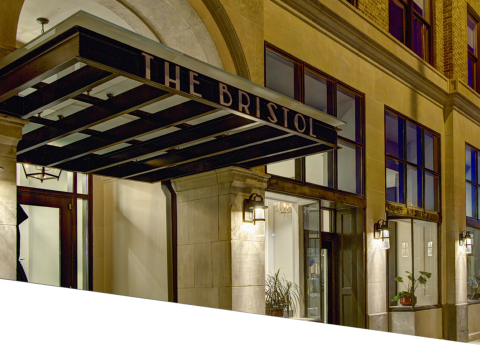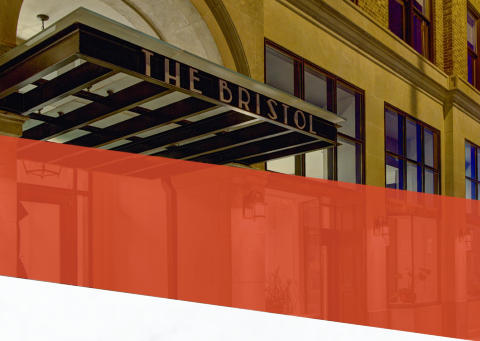 HISTORIC
RENOVATIONS
Investing in the past and the future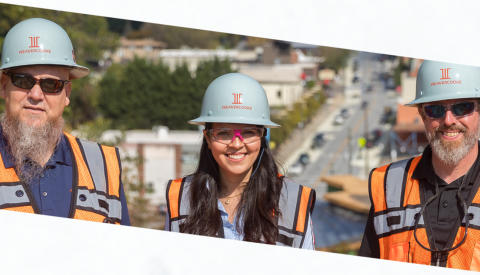 WEAVERCOOKE construction is a leading general
contractor across North Carolina, providing quality
multi-family construction, senior-living construction, and
affordable housing construction in Greensboro, Durham,
Charlotte and Asheville and throughout the Southeast.