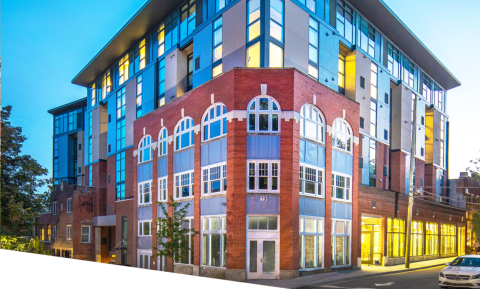 THE EAGLE
MARKET PLACE
TEAM
Every Eagle Market Place team member came into
the mixed-use construction project with considerable
experience and a respect for the importance of the
task at hand. Thanks to our partnership with
Mountain Housing Opportunities—a longtime
Asheville client—we successfully completed a
challenging, unpredictable project with aggressive
schedules and strict deadlines.
OVERVIEW
Eagle Market Place is a six-story, cast-in-place
concrete and wood framed apartment recently
constructed for Mountain Housing Opportunities
and Eagle Market Streets Development Corporation.
The building will include 62 units of mixed-income
housing above one floor of retail.
Three historical buildings bordering Eagle Market
Place (The Dr. Collette Building, The Del Cardo
Building, and the Ritz Building) were incorporated
into the project in the historically-significant
Asheville neighborhood known as "The Block."
Of the three buildings, two were preserved, with
renovations to the outside and upfits to the interior
to provide office space for the apartment complex
and retail space. An additional section of new mixed-
use construction was added to provide more retail
space. The last of the three buildings had its interiors
renovated, but the facade was saved, offering
commercial office space to potential tenants.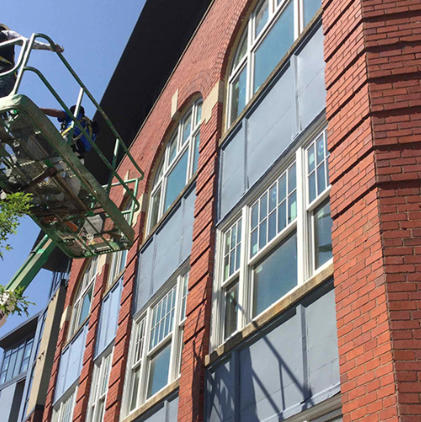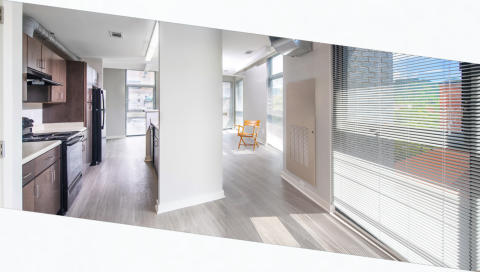 IMPACT
In the 1940's, The Block was home to over 40
African-American owned businesses, and Eagle
Market Place is still committed to that same
cultural diversity, honoring the roots it grew from.
This mixed-use construction project is expected to
be the new anchor to help revitalize downtown
Asheville's historically African-American business
district.
After it opened, Eagle Market's 30 affordable and
32 market rate apartments quickly filled up. Leaf, a
well-known non-profit organization local to
Asheville, is the largest of three new tenants in the
Del Cardo office building.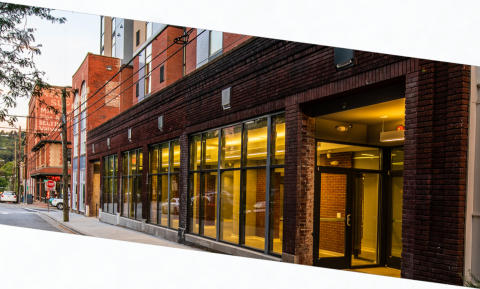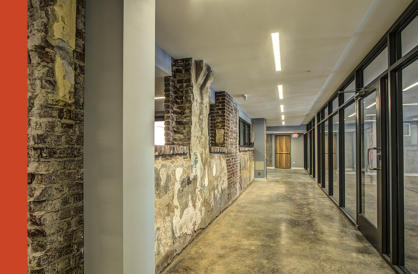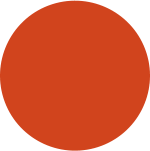 David Shelton
Superintendent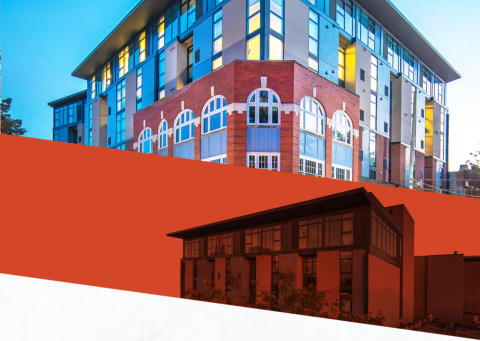 EAGLE MARKET
PLACE
Mixed-Use Construction
Project in Asheville, NC
WEAVERCOOKE construction is a leading general
contractor across North Carolina, providing quality
multi-family construction, senior-living construction, and
affordable housing construction in Greensboro, Durham,
Charlotte and Asheville and throughout the Southeast.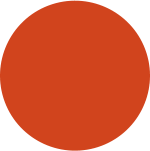 Frank Sorg
Project Manager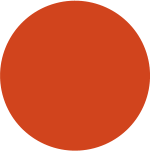 John King
Senior
Superintendent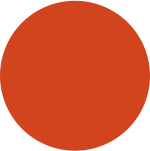 Tom Hooten
Assistant
Superintendent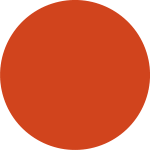 Derrick Crigger
Assistant
Superintendent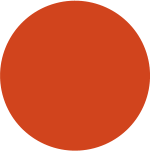 Robert Jolly
Project Executive