GREENSBORO HOUSING
AUTHORITY RAPID REHAB
Apartment Renovation Project
in Greensboro, NC
OVERVIEW
This Greensboro Housing Authority renovation
project involved extensive affordable housing
renovations to 645 units at nine different sites
across the city of Greensboro. The interior of
each unit was completely redone, and the
exteriors were given new finishes and fixtures.
All ADA/UFAS units were modified to be in
compliance with current codes and
requirements.
This project had an aggressive schedule, with
the first 495 units required to be completed
within nine months of breaking ground. Utilizing
management and scheduling techniques
modeled after the Lean Construction principles,
our team met this ambitious goal.
THE GHA RAPID
REHAB TEAM
GHA Rapid Rehab Scattered Sites was a complex
project requiring coordination between three or
four active sites at a time. The WEAVERCOOKE
affordable housing renovation team was
considerate of residents while also maintaining an
aggressive schedule and implementing Rapid
Rehab techniques on a large scale. The entire GHA
team had the drive and adaptability to meet the
project's challenges, all while being considerate of
the fact that they were working every day in
people's homes.
IMPACT
Greensboro Housing Authority provides public and
low-income housing in one of the many areas
throughout North Carolina that desperately needs
affordable housing. Over time, normal wear and
tear adds up on any property. With low-income
housing, it is important to provide restorative
services while minimizing the impact to the
community.
If residents are asked to leave their neighborhoods
for the months—or even years—it can take to
rehabilitate an apartment complex using traditional
methods, they often won't return to the area once
the renovations are complete. By allowing residents
to remain in their homes during the rehabilitation,
with minimal off-limit days, we were able to provide
affordable housing renovations without disrupting
the existing neighborhoods.
The residents served by the Greensboro Housing
Authority are now enjoying a higher standard of
living without the need to undergo any serious
disruption of their daily routine.
Brandon Mayes
Assistant
Superintendent
Rudy Mahdinec
Superintendent
Eddie Conner
Superintendent
Andy Ferguson
Assistant
Superintendent
Danny Ferguson
Superintendent
Jeff Patterson
Superintendent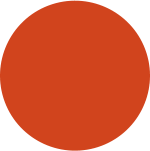 Natasha Gaggar
Project
Coordinator
WEAVERCOOKE construction is a leading general
contractor across North Carolina, providing quality
multi-family construction, senior-living construction, and
affordable housing construction in Greensboro, Durham,
Charlotte and Asheville and throughout the Southeast.
Steve Allison
Project Executive
Jamie Dorsey
Assistant Project
Manager
Courtney Field
Project Manager
Kelley McClure
Superintendent
Bobby Ferguson
Assistant
Superintendent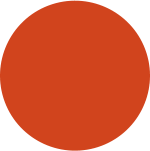 Frank Sorg
Project Manager
John Hoots
Preconstruction